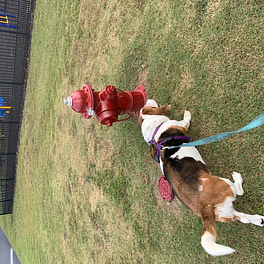 Constellations in Her Bones: Amy's Poetry and Prose
A collection of poetry and prose from a whimsical, ever curious poet and seeker of ideas. A maker of observations of the extraordinary in the ordinary and the adventure of her Basset Lab, Daphne Starshine Doolittle and Basset hound, Cookie 🍪 Jane aka CJ.


The Wisdom of Cookie Jane As Told By Her Human
The Wisdom of Beloved Basset Hound, Cookie Jane and her all to human human. Paws up. Woof: a unique voice of these wild days.